Saturday, October 10, 2009
5:05 AM | Posted by ღ⇢Rieka_Rafita⇠ღ
|
Edit Post
Hello..everyone! I know some of you really need to learn how

to glitter on the image that you want...

here i will share with all you guys! hope this can help you.. :)

1)Firstly, open any glitter image you like on Photoshop Image Ready.

I choose this glitter :
2)After that you have to jump on Photoshop.

Then you must save for every each one as a pattern.

Click on Edit then click on Define Pattern.

Name your pattern anything you like in the window that pops up.

Repeat this step for the other two layers. Now that your

Patterns have been defined you can go ahead and close the glitter file.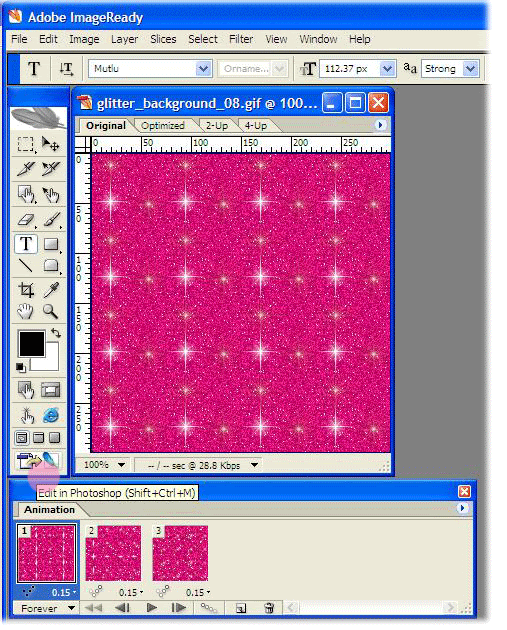 3) Then you can open any image that you want to put glitter on it.

After that you transfer into new canvas size 450pixels x 450pixels with Move Tool. I choose this image for example :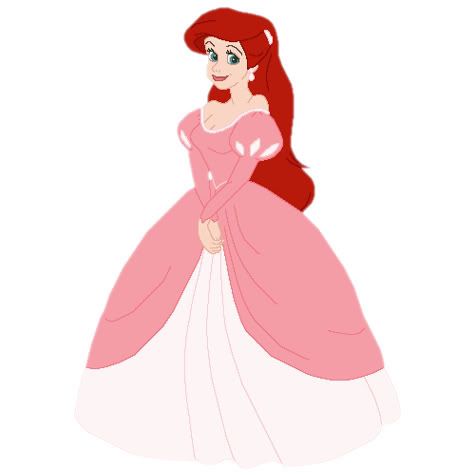 4)Then what you have to do is to create 3 new layer like this...,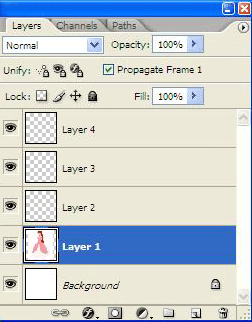 5) After that go to Magic Wand Tool, you select any part you

want to put a glitter on the image. Like this example :

6) Click at Window to open Animation,
duplicates selected frames to 3 frames

like this for example :


7) Then you have to separate every frames with every layer like this example :

8) After that Click to Paint Bucket Tool,

then select Pattern to open glitter image that you save.

Now just drop on image for every pattern glitter with

every layer that you create before this.

Make sure you change every pattern glitter

when you put with different layer.

9) Finally, you got the glitter image that you want like this....enjoy to used it! TQ.


Labels:
Photoshop Tutorial